Tiny houses and the law – legislation you need to know about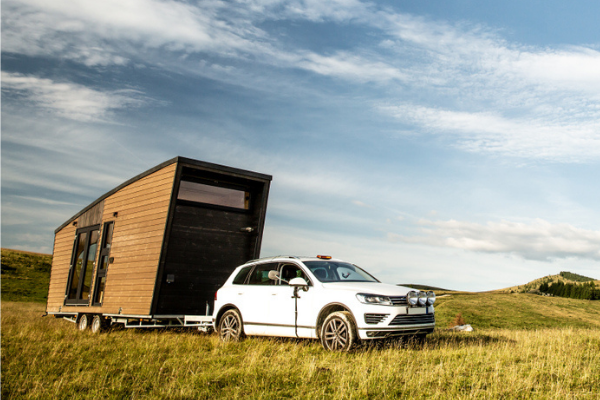 One of the biggest challenges many tiny house owners and builders face is the often unclear legal situation. This is for very good reasons: There are no clear country-wide laws that specify what you can and can't do with a tiny house. Despite this lack of clarity – or maybe because of it – it's important that those who build, own and live in tiny houses on wheels are aware of which legislations apply and what to consider regarding how they might be interpreted. This Tiny House Guide outlines the three main legislations that impact tiny houses on wheels, why they are relevant to THOWs and the main rules and regulations to be aware of.
Disclaimer
Any articles, templates or information provided by The Tiny House Hub are for reference only. While we strive to keep the information up to date and correct, we make no representations or warranties of any kind, express or implied, about the completeness, accuracy, reliability, suitability or availability with respect to the website or the information, articles, templates or related graphics contained on the website. Any reliance you place on such information is therefore strictly at your own risk.
Have a suggestion for a new guide?