Tiny houses on wheels, how big can I legally build?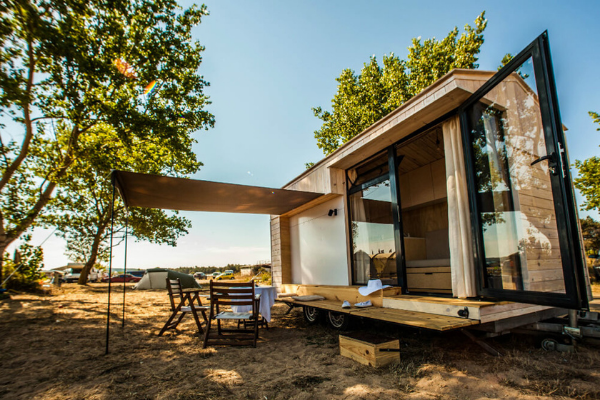 The size of your tiny house on wheels is something you want to think about carefully before starting your build or buying one. It's a delicate balance between maximising space and ensuring your tiny house is suitable for your desired use. This Tiny House Hub resource outlines some of the factors you need to consider regarding the size and weight of your tiny house on wheels and highlights the pros and cons of the different options.
Disclaimer
Any articles, templates or information provided by The Tiny House Hub are for reference only. While we strive to keep the information up to date and correct, we make no representations or warranties of any kind, express or implied, about the completeness, accuracy, reliability, suitability or availability with respect to the website or the information, articles, templates or related graphics contained on the website. Any reliance you place on such information is therefore strictly at your own risk.
Have a suggestion for a new guide?